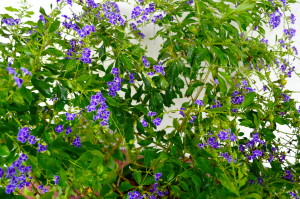 DeLand Community Acupuncture is a community of individuals who have come together to use acupuncture to relieve pain and stress, bring emotional ease, and support wellness.
Because we feel that acupuncture can be a regular part of our lives, we need it to be accessible: affordable, comfortable, convenient, and simple. Each time you come for treatment, please pay what fits your budget on the sliding scale of $15 to $35 per treatment.
The people who come here are men and women, grandparents and children, people of color from all religious backgrounds and ethnicities, with varied gender identities and relationships, of all body shapes and sizes. We are truck drivers, doctors, judges, military personnel, teachers, mechanics, students, government employees, cashiers, waitresses, postal workers, artists, musicians and more.
Most of us had never tried acupuncture before coming here, but once we experienced it, we couldn't imagine NOT having it as a tool in our self-care box. We invite you to participate in our radical system: healthcare for the people, powered by the people.
MacKenzie Lea Muir, AP, our sole acupuncturist, studied Anthropology at Rhode Island College, earning her Bachelor of Arts degree in 2000.  Shortly after experiencing acupuncture for the first time, MacKenzie returned to Florida to pursue a degree in Oriental Medicine.  She graduated Summa Cum Laude from Florida College of Integrative Medicine (FCIM) in 2008, with a Bachelor of Science degree in Professional Health Studies and a Master of Science degree in Oriental Medicine.  While at FCIM, she studied Traditional Chinese Acupuncture, Chinese and Western Herbal Medicine, and Acupuncture Injection Therapy.
She currently resides in DeLand, Florida.  She was the founder of the Volusia Military Acupuncture Project, a network of local acupuncturists who provided free acupuncture treatments to Veterans, and Active and Reserve Military Personnel.  She is a board certified Diplomate of Acupuncture with the  National Certification Commission for Acupuncture and Oriental Medicine.